We are known for rendering high-quality Solid & Hazardous Waste Testing Services in Patna. With a thorough understanding of this business industry, we are engrossed in providing Water Testing services to our clients. Due to our knowledgeable team, we are able to meet the detailed needs of the clients within the given period of time.These services provide a full range to support various projects like ground water monitoring, landfill leachate, underground storage tank compliance work and soil/sediment/sludge characterization for site remediation.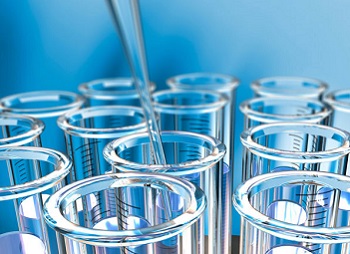 Apart from this, these services are specially designed, realizing the increasing industrial applications. Due to our excellent pursuance to the dedication of our skilled professionals, we have been able to earn the recognition of being a leading service provider in terms of water testing service in Patna, Bihar. We are involved in offering flawless Water testing services which are carried on by our highly experienced scientists. Our test is carried out in a fully equipped lab with all the necessary chemicals and equipment. We are performing tests on the water.
Empowered by a team of passionate personnel, we are engaged in offering Water Testing Services.
Water Testing Services are performed to ensure that the
construction water / Drinking water items have no heavy metals. we examine these items. These testing are performed to offer the clients qualitative materials. To make the water free from virus, our experts perform various tests on water. Our tests are examined with more precision by our knowledgeable staff to ensure optimality of our testing services. To meet the various requirements of the customers, we are involved in providing Water Quality Testing Service.
Use of sophisticated technology executed by professionals ensures complete satisfaction. Timely completion is assured.

– Prabhat Mandal – MD
Looking for Building material testing services in Patna and Bihar ?