Unitech Testing Laboratory provides highly efficient Services for Soil Testing. The Soil Testing Services are based on the customers' needs and they are offered through a staff of project managers, client service managers, and dedicated point-of-contact personnel. The company aims at providing the best customer service by exceeding its expectations with the help of a strategic, seamless as well as a friendly manner and the best Soil Testing Services in Patna.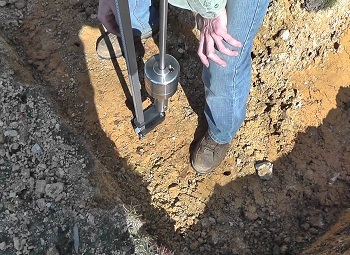 To provide the various needs of our respected clients, we are readily captivated in presenting Soil Testing Service. Due to our experienced and skilled team, we have been able to provide best soil testing services to our clients. To meet our client's precise requirements, we are offering these services in various attractive types. The offered services are widely demanded by our valuable clients. With the help of our dedicated team we have been able to meet our client base needs in well defined manner.
Our timely and accurate reporting of material properties as test results after stringent inspections of material samples, are based on sound professional practices.
This significantly contributes to the improvement of construction quality and enhances the performance and durability of the structures, giving our customers a competitive edge in the market
Supported by a highly accomplished crew of employees
The soil testing services we provide are valued widely due to their consistency and exactness. Along with this, their affordability, consistency, exactness, and timeliness have attained us enormous gratitude in the Market.
Our dedicated service approach has also aided us in making many quality-conscious clients in both Government and Private organizations.

– Prabhat Mandal – MD
Looking for Building material testing services in Patna and Bihar ?